Project Forums
This forum software creates a centralized place for your staff or project participants to brainstorm on projects at their convenience. It also creates an archive to better manage the communications and ideas brought to the table for your management.
Because the forum software is intracently tied to the project software the forums created are categorically displayed by project. Making it simple for users to view only the information that is pertinent to them.
Simply by clicking the "Forums" Icon on the left navigation panel, you will be presented with the screen shown below. It lists all of the different forums that have been setup in your system and can be tied to the projects that are set up in your system as well. For instance in the screen shot below,
"Muvaney Lot 23" is a project that has been set up in the Projects Area of the program. There is currently 1 forum that has to do with this project and it's name is "Mulvaney Lot 23" as well. You many have as many forums as you wish.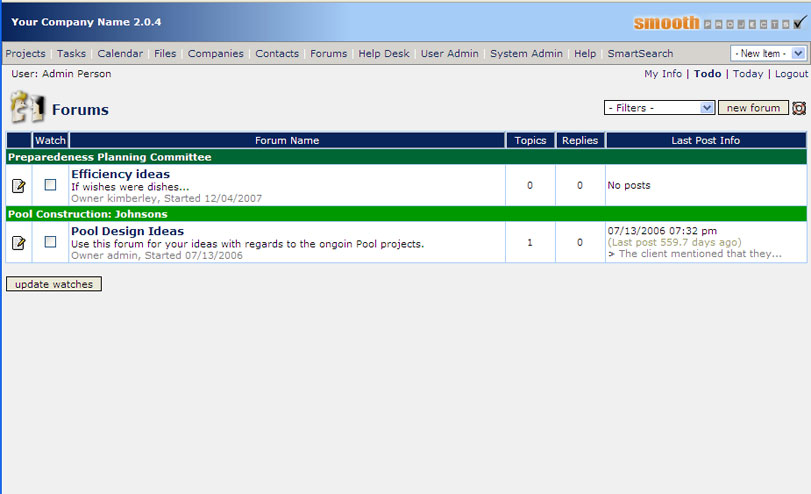 By clicking on Forum Link of your choice above you enter the user forum for that topic pictured below.
The topics within that forum are listed with the number of replies, the author of the topic and other pertinent data.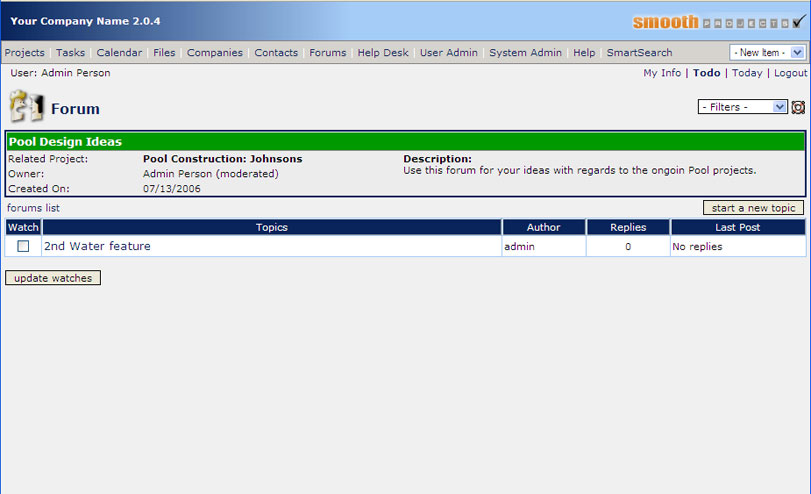 By clicking on a topic link above of your choice you are presented with the screen below, which shows you the actual posts on that topic. Replying is as simple as clicking "Reply" or start your own "Topic"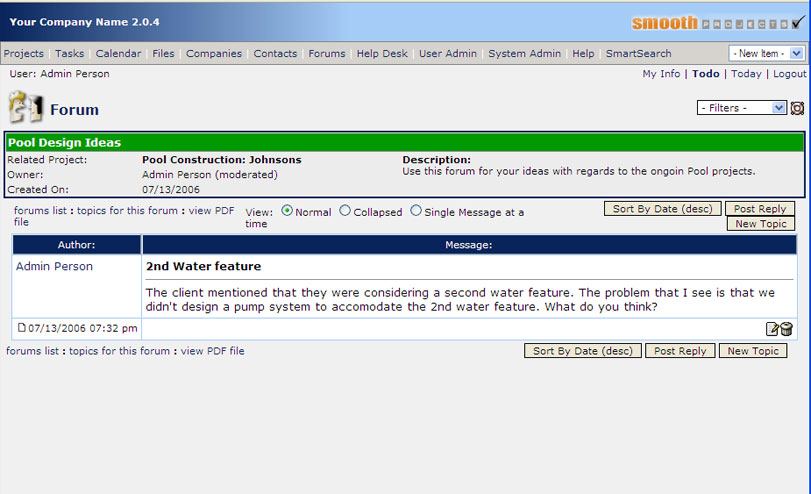 The User Forum Area and all of these other Business solutions are integrated to allow you to do business in one place and manage more effectively. Installation is included in the setup as well as your own custom domain
Example: yourcompany.smoothprojects.com